Still & Sparkling Water Systems
Elevate your table water program with Bluedrop's line of commercial Still & Sparkling Water systems. Choose from a variety of styles to match your unique space and work with our branding designers to create the perfect matching reusable bottle.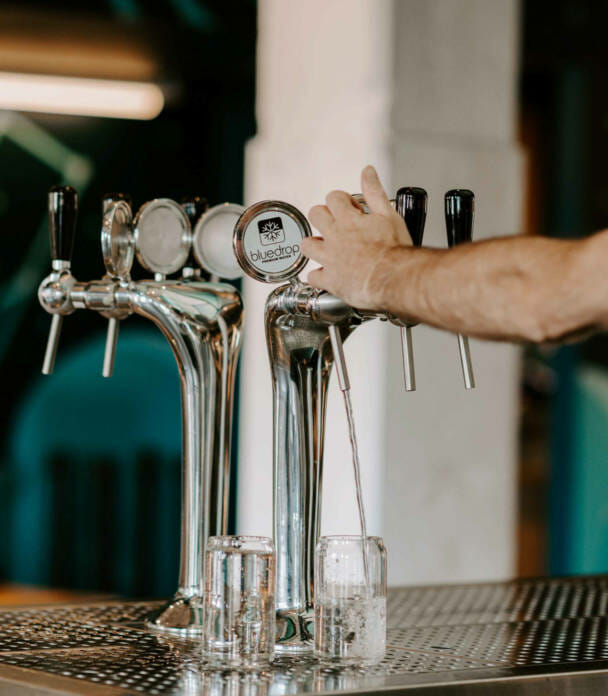 Committed to High Quality Solutions
World-renowned restaurants, hotels, and resorts are moving to our advanced Still & Sparkling water solutions. Our clients, as well as your guests, demand the highest quality water service. Take the next step in refining your dining experience by partnering with Bluedrop and our team of water filtration experts.
What We Bring to the Table
The entire Bluedrop program is designed for seamless integration. From planning to preventative maintenance, our team will handle it all.
Bluedrop's variety of innovative and efficient on-site filtration systems are customized to meet every individual locations needs. This means your water always tastes great.
Improve your ROI and branding while also reducing waste. Bluedrop is best served in our luxury custom-branded reusable bottles which eliminate single-use bottle waste and are included at no additional cost.
After opening multiple hospitality concepts we have finally found a great partner in our water program with Bluedrop...We constantly get compliments from our guests and has added a ton of value and extra revenue for us. They will be our partners in all future projects with our group.
We knew from the moment we met the team from Bluedrop the partnership would be ideal for our guest-centric and lifestyle driven luxury hotel. What we underestimated was the overwhelming positive feedback we'd receive from our guests. The system is easy, environmentally focused, meets all current health and safety regulations, and is fun to use. The level of customer support we continue to receive is extraordinary.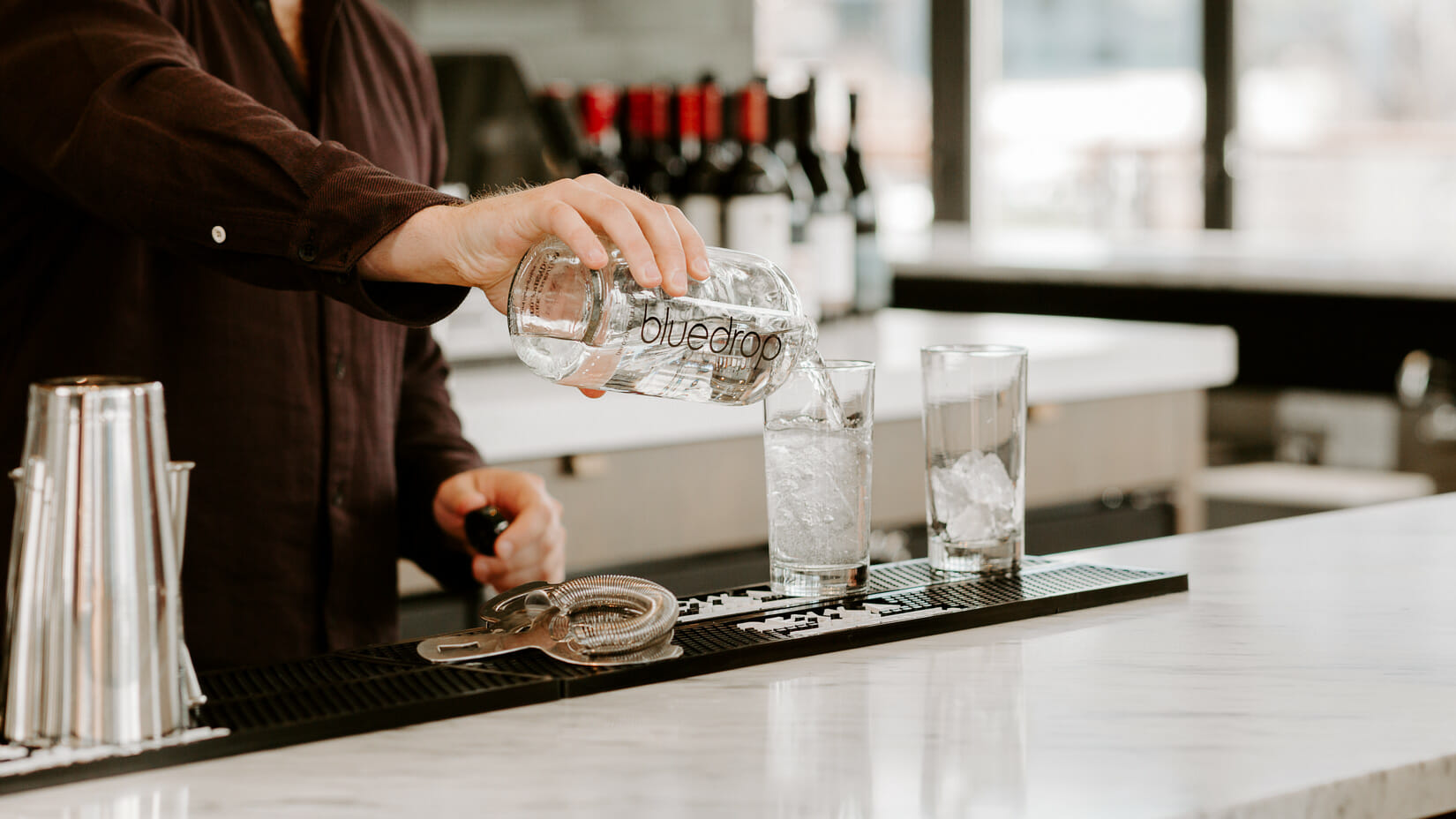 Custom Branded Bottles
Showcase your brand on every table with a custom branded bottle program. Bluedrop's team of designers will work with you to create the perfect bottle design that meets your brand guidelines. Our print process ensures that bottles will last and will not scratch or chip over time.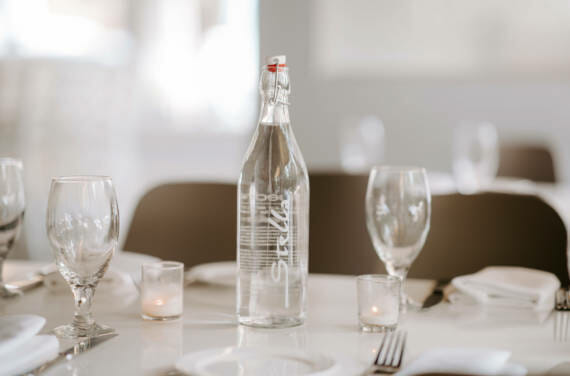 Simplicity in Service
Eliminate time spent receiving daily bottled water deliveries & worrying about where to store all those bottles. Our programs simplify the entire table water program. Reduce time spent at the table and be confident that every bottle tastes great and is perfectly chilled.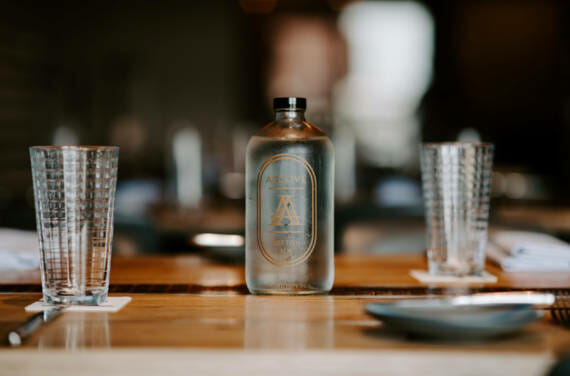 Systems for Any Environment
With a compact footprint our countertop products have become some of our most popular. These systems are perfect for servicing high traffic locations with limited available installation space and the sleek stainless steel design is sure to elevate any space.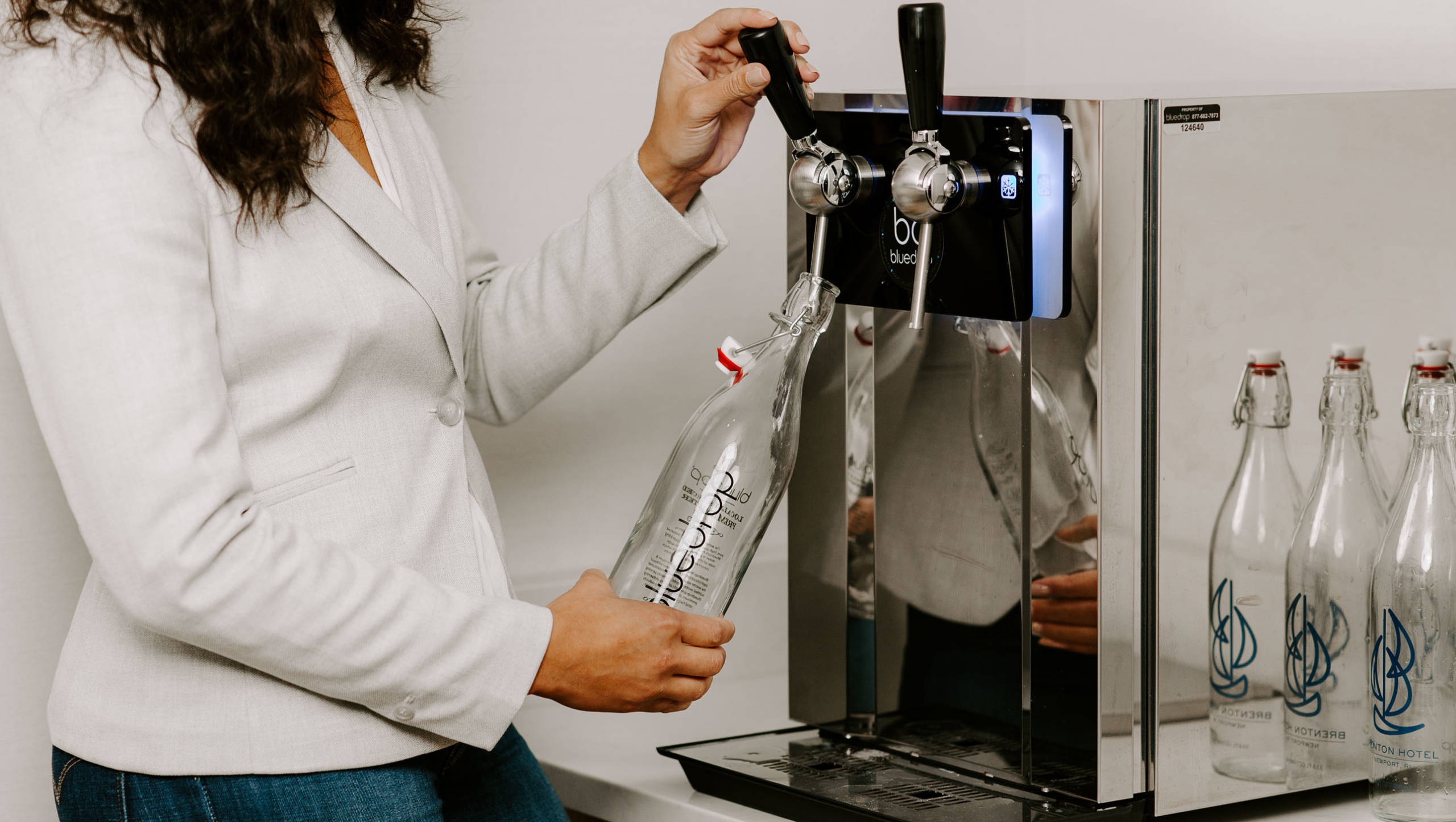 The under-counter system is configured to allow the equipment to live remotely beneath counter. This is ideal for customers looking to have a beautiful tap mounted on the bar. Choose from a variety of taps to fit your style.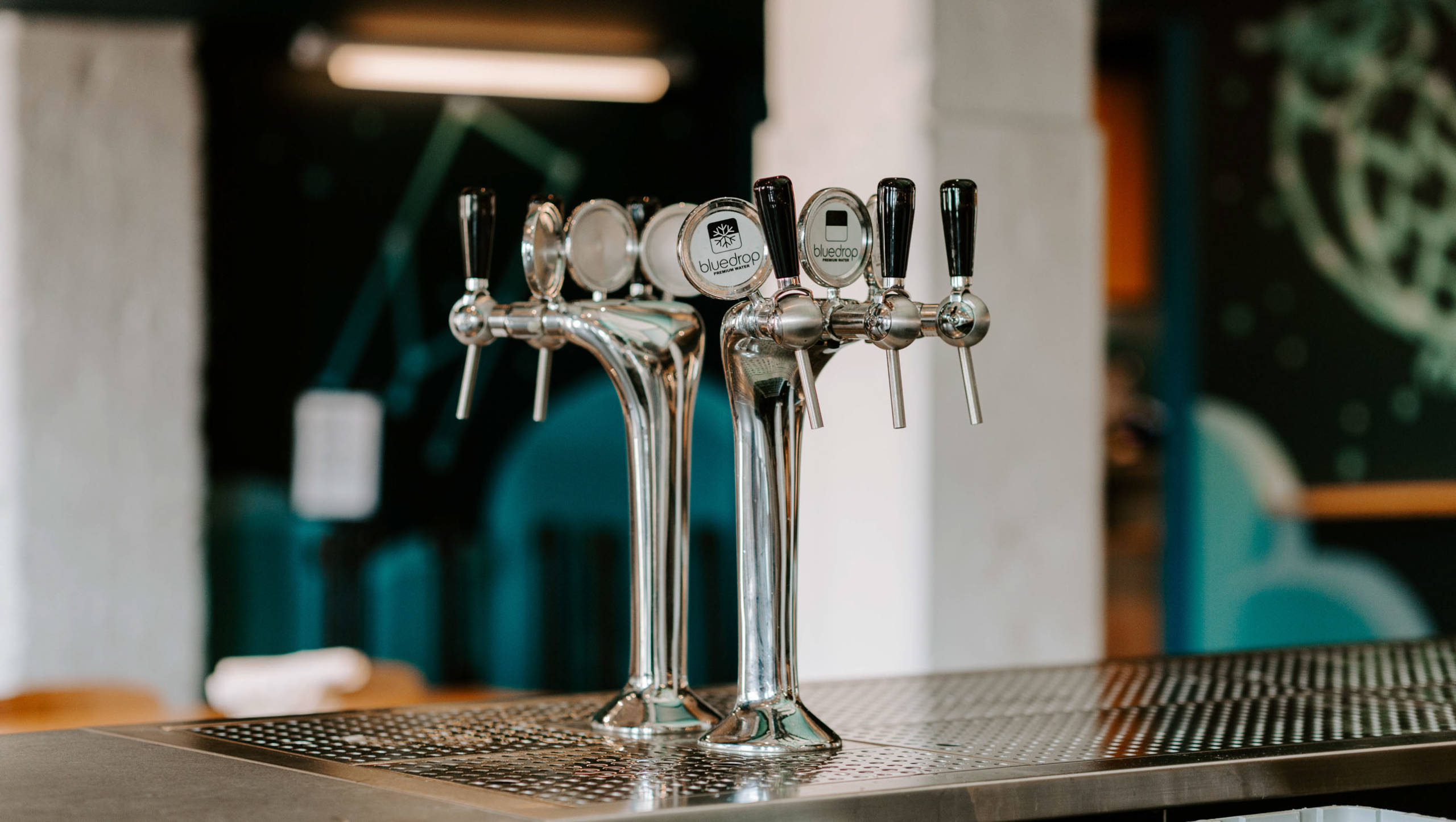 A minimalist design built for high volume dispensing, our wall mounted solutions are the perfect amenity for hotels & residential apartment buildings.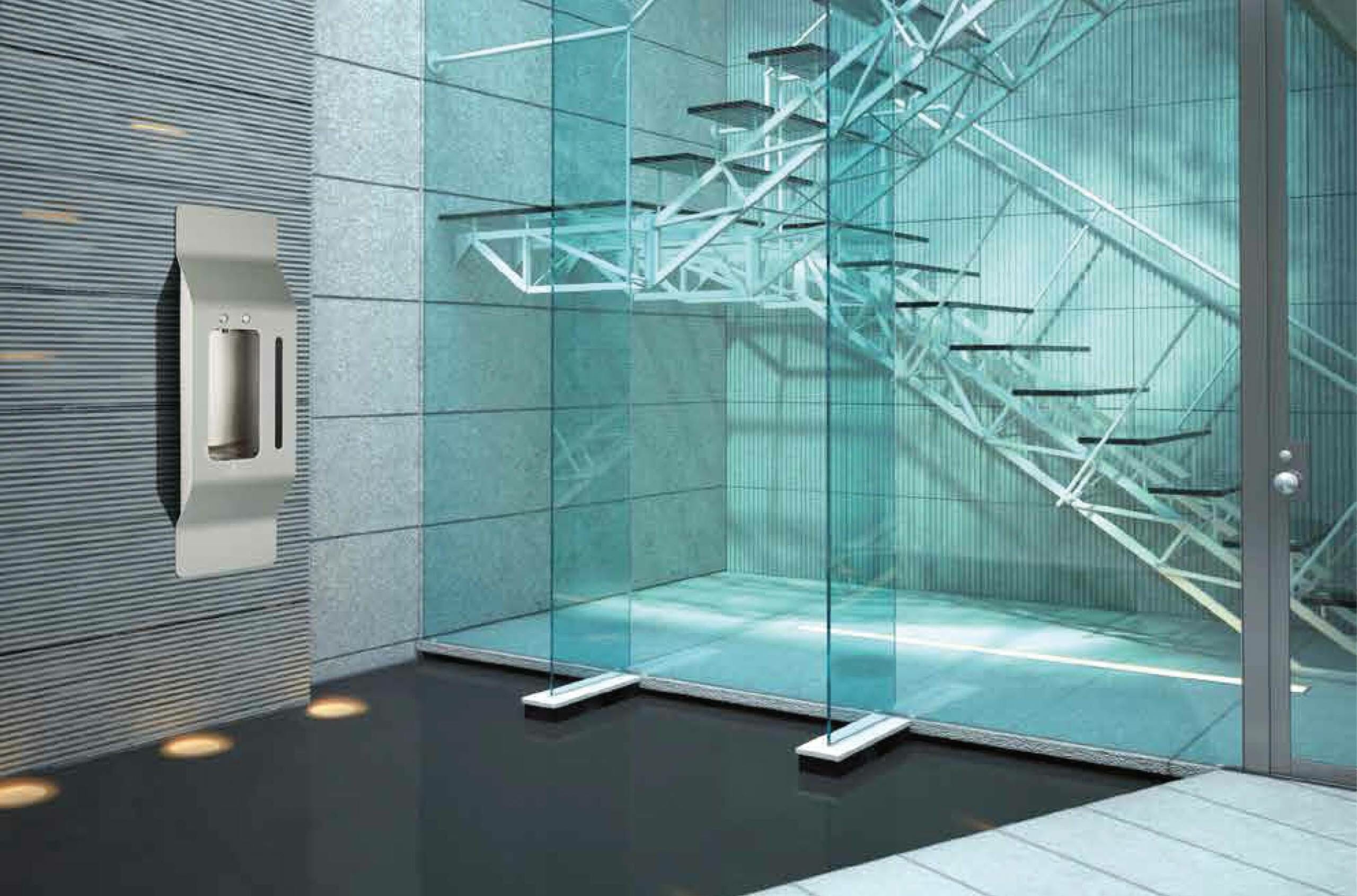 Explore Still & Sparkling Water Systems
Interested in our Custom Branded Bottles?