At a Glance
Solutions
Still & Sparkling Water
Custom Bottle Program
Products
Foodservice Still & Sparkling Water
Foodservice, Custom Bottle Product
Take a Closer Look: The Brenton Hotel
Bluedrop specializes in adding perceived and real value for hotels and restaurants to their guests through our unique water filtration and branding opportunities. This claim is validated from the numerous hotels and restaurants that utilize our equipment and services day in and day out. The Brenton Hotel is a great example of how Bluedrop's sustainable water programs can work well for hotel operators and guests alike.
The Brenton Hotel is a boutique hotel situated in Newport's downtown waterfront area. Quintessential Newport class and luxury exude from the location giving each of their guest a taste of the high life and an experience they will never forget. The designers of The Brenton Hotel focused on perfecting the small details to create a unique and incredible destination.
A Remarkable Experience Starts in the Room
The Brenton Hotel wanted their guests to immediately have an elevated experience the moment they walked into their room. To accommodate this desire, Bluedrop proposed the installation of several high-end still & sparkling dispensers on each of the hotel's floors and custom branded glass bottles for use in all foodservice outlets and in each guest room. Hotel patrons are able to take these bottles to the dispensers on each floor to bottle still and sparkling water. The water program is a popular amenity for guests and is a favorite of foodservice staff and hotel management.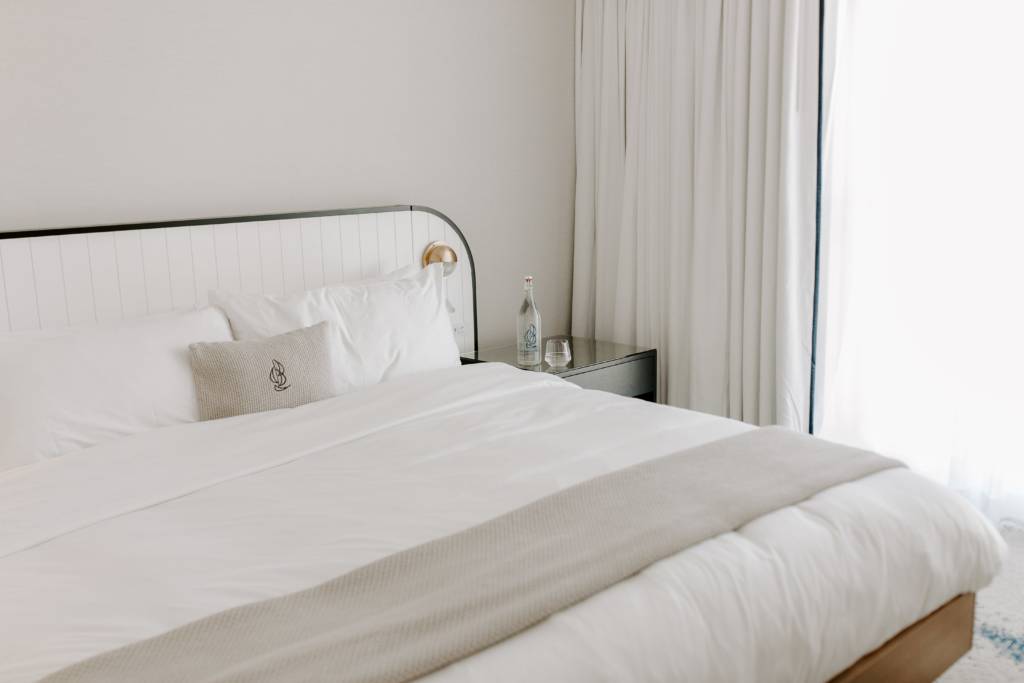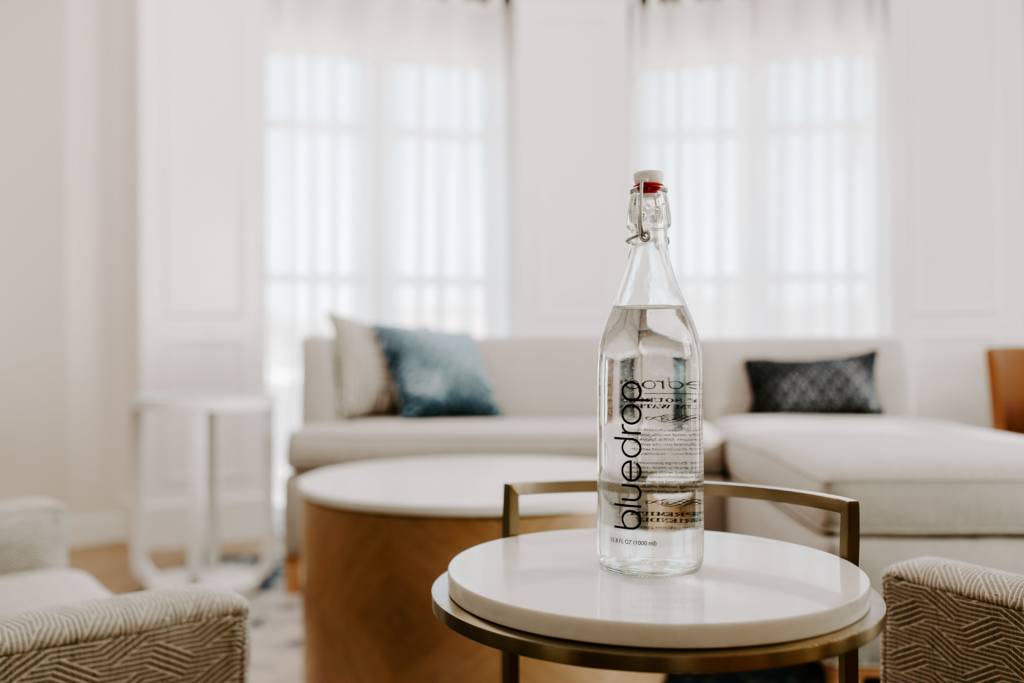 We knew from the moment we met the team from Bluedrop the partnership would be ideal for our guest-centric and lifestyle driven luxury hotel. What we underestimated was the overwhelming positive feedback we'd receive from our guests. The system is easy, environmentally focused, meets all current health and safety regulations, and is fun to use. The level of customer support we continue to receive is extraordinary.