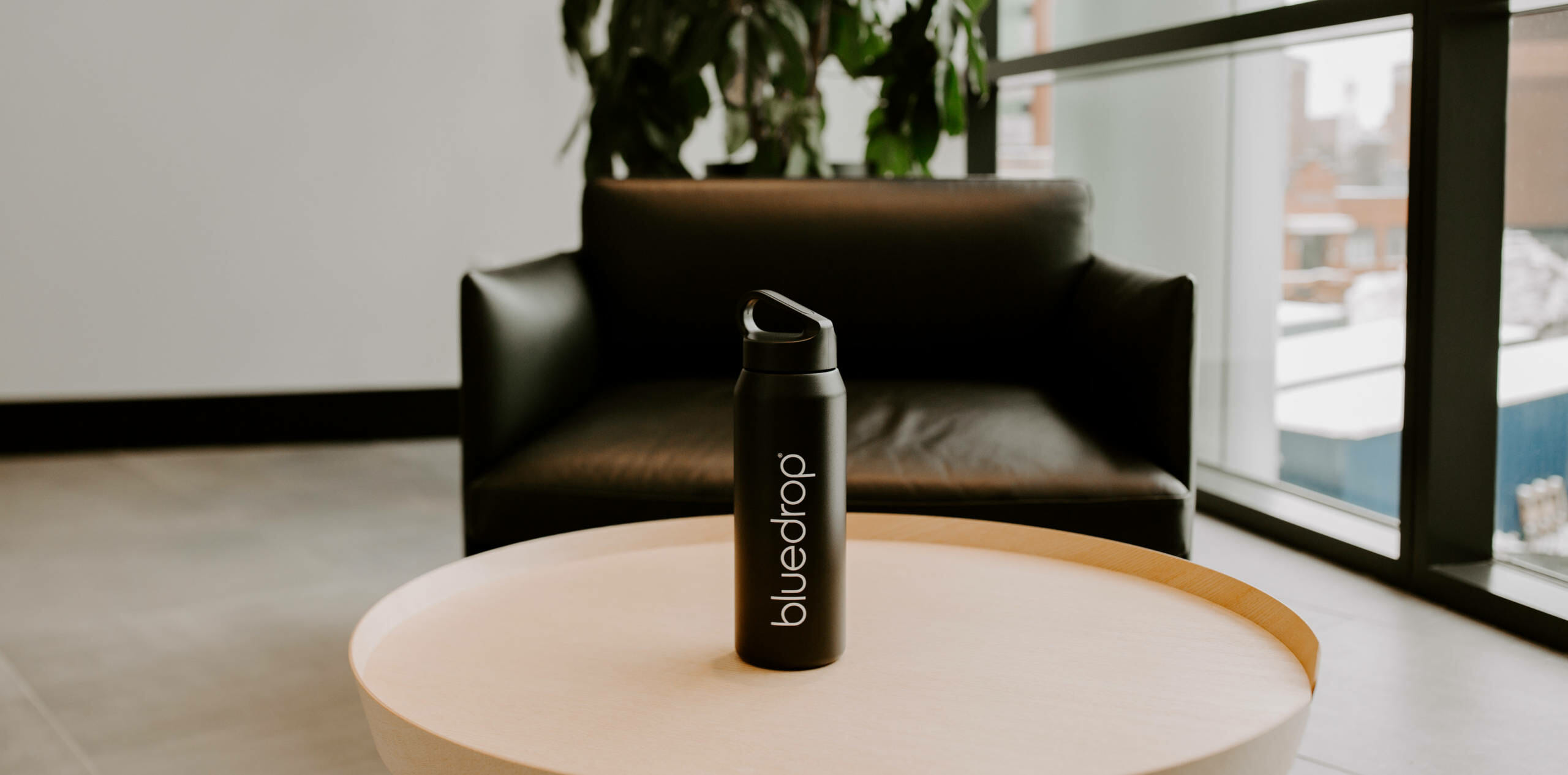 There is a good reason the Bottled Water Industry hates Bluedrop. We are disrupting their antiquated business model by putting money back in the pockets of our clients while reducing waste and environmental impact.
As we begin to think about what the future of our planet will look like, it's important that we consider all options to conserve natural resources and eliminate unnecessary waste.
Bluedrop was founded on the premise of eliminating the need for plastic bottled water by offering a sustainable solution for clean great-tasting water in every environment. A core focus of ours is to give consumers a viable alternative to bottled water that is convenient, affordable, sustainable and healthy.
Reduce Water & Energy Waste
In order to manufacture a single liter of bottled water, it takes about 3 liters of wasted water. In addition to all this wasted water, it also takes an enormous amount of energy to produce plastic bottles and jugs. All of which can be saved by switching to the sustainable water filtration solutions of Bluedrop.
Reduce Greenhouse Gas Emissions
Not only is a massive amount of water and energy wasted to produce single-use bottles, there is also unnecessary carbon footprint associated with the transportation and distribution of packaged water. All of this can be saved by switching to on-premise water filtration solutions.
Promote Lifestyle Changes
By switching to our sustainable solutions you're effectively becoming a leader in sustainable living. Your guests, customers, friends and neighbors will all learn a thing or two about going green and just how easy and convenient it can be when you switch to filtered water.