Resources
Soft Series – How Hard Water Affects Your Hair & Skin
How hard water impacts your hair & skin: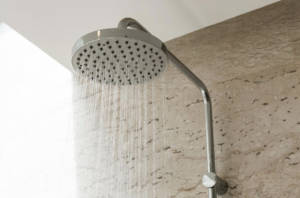 Hard water is a common problem that affects many households around the world. Hard water contains a high concentration of minerals like calcium and magnesium, which can leave behind unwanted residues on your hair and skin. These residues can make your hair feel dry, brittle, and prone to breakage, while also causing skin irritation and other problems. Thankfully, there is a solution to combat these effects of hard water, and that is through water filtration systems. 
Bluedrop's SOFT-Series water softeners are designed to remove impurities from your water supply, including the minerals that make water hard. Our SOFT-Series water softeners come in a range of sizes to fit your water quality, water consumption, and home size. The SOFT range of water softeners includes a metered control, allowing the system to only regenerate when needed saving salt and water.
Bluedrop's SOFT Series systems work by softening your water, which means it removes the minerals that cause hardness. Soft water is gentler on your hair and skin because it doesn't leave behind the same residues that hard water does. This means that your hair will feel smoother and more manageable, and your skin will be less prone to irritation and dryness.
Benefits of Bluedrop's SOFT Series systems:
Help reduce hair breakage
Hard water can make your hair feel dry and brittle, which can lead to breakage. By removing the minerals that cause hardness, our filtration can help to reduce hair breakage, leaving your hair stronger and healthier.
Help prevent skin irritation
If you have sensitive skin, hard water can cause irritation and other problems. This is because the minerals in hard water can clog pores and cause dryness, leading to acne, eczema, and other skin issues. Our SOFT Series systems can help to prevent these problems by removing the impurities that cause them, leaving your skin feeling smooth and refreshed.
Improve the effectiveness of hair and skin products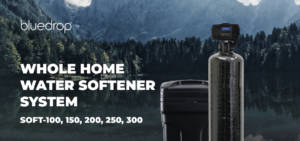 Bluedrop Water Can Help!
When you use hair and skin products in hard water, the minerals in the water can interfere with their effectiveness. This means that you may not be getting the full benefits of your products. By using Bluedrop's SOFT Series to soften your water, you can improve the effectiveness of your hair and skin products, ensuring that you get the best possible results.
Get started scheduling your complementary water test today to find out which Bluedrop SOFT-Series system will work best in your home.