Residential Still & Sparkling
Enjoy an unlimited supply of premium still and sparkling water on demand with the same dispensing technology used by your favorite restaurants.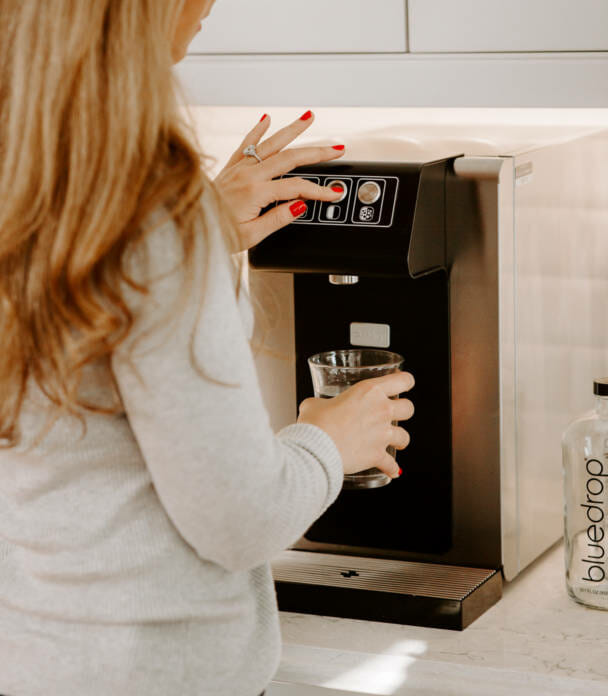 The Ultimate Drinking Water Luxury
World-renowned restaurants, hotels, resorts and corporate campuses have been using Bluedrop's still and sparkling water dispensers for years. Now your family and guests can enjoy an endless supply of sustainable water in the convenience of your own home.
Bottled Water Done Better
Bluedrop's NSF Certified still & sparkling water filtration system removes particulate, chlorine, taste, odor, lead, asbestos, cyst and other imperfections to deliver consistent great-tasting drinking water around the clock.
Our residential countertop and under-counter water systems are designed to produce up to 30 liters per hour of chilled still or sparkling water while requiring minimal service. Systems can also be ordered with hot water dispensing for tea or coffee.
Eliminate the need to buy bottles of still or sparkling water and save trips to the grocery store. All residential system come with reusable 1-liter glass bottles that are dishwasher safe. Your guests will be impressed with the designer bottled water you serve at the dinner table!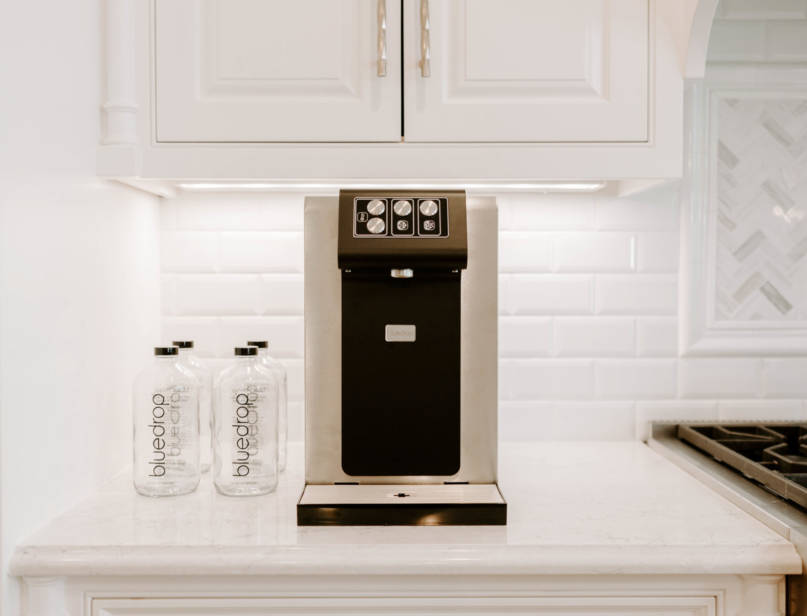 We found bluedrop water when we were searching to have our needs of having an in house sparkling water fountain. From first contact to maintenance, they have been absolutely amazing. They helped us build our dream by providing us with an Italian unit underneath the cabinet state of the art unit, from specs to training to exchange Co2. Now we have unlimited sparkling water. Great way to fulfill the environmental needs. And delicious water!!
What We Bring to The Table
Reusable Glass Bottles
Bluedrop includes luxury reusable glass bottles with every system. Our bottles are dishwasher safe and can be washed thousands of reducing the cost and environmental impact of single-use bottled water.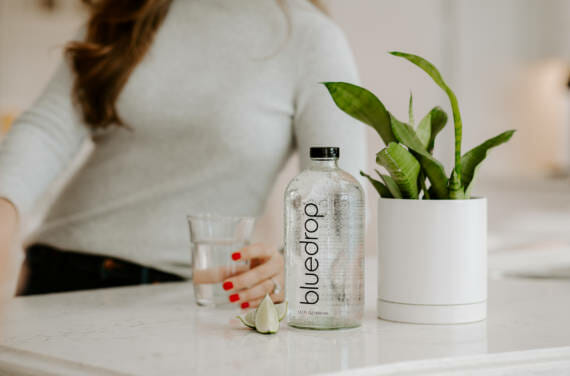 Options for Your Aesthetic
We offer a wide variety of systems to suit your home's layout and design. From self-contained countertop dispensers to low profile under-counter systems, we offer premium water with innovative styling.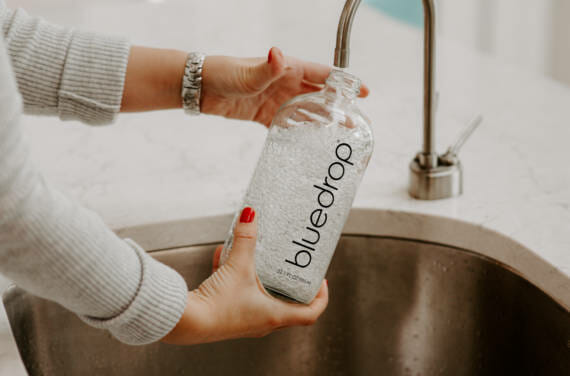 Turn-Key Installation & Service
Bluedrop is available to install and service your new sparkling water dispenser. Our residential service team's white glove approach will make your annual filter change and system checkup a breeze.
Let us help you find the right solution