Foodservice Filtration Systems
Protection and longevity of critical foodservice equipment is as important as the taste of your food & beverage.
What We Bring to The Back Of House
Bluedrop is the #1 leader in foodservice water filtration in America, partnering with the region's top restaurants, cafes, convention centers, hotels and casinos. Our team's commitment to the food service industry is unmatched and we know what it takes to protect your equipment, and your food, from water quality issues. Bluedrop capitalizes, installs, services and maintains filtration equipment for our food service partners eliminating downtime and improving efficiency.
What We Promise To Deliver
There is no one-size-fits-all solution to foodservice filtration. Bluedrop will not size filtration equipment without knowing your water quality and ensuring your filtered water conforms with the recommended limits and warranty requirements of your foodservice equipment. Our goal is to help keep your equipment running around the clock and help avoid costly equipment repairs and downtime.
With Bluedrop, you can leave the razor-razorblade filter model behind as we do not sell filter cartridges and we don't expect our customers to service filter systems. We provide filtered water as a service for a monthly fee, saving you money and most importantly time and aggravation.
Let us show you why we have earned the title as Your Water Filtration Partner. Our restaurant customers view us as a partner, not a vendor, and we take the partnership seriously. We are the only company to guarantee service response times and we will never leave you without water or without service.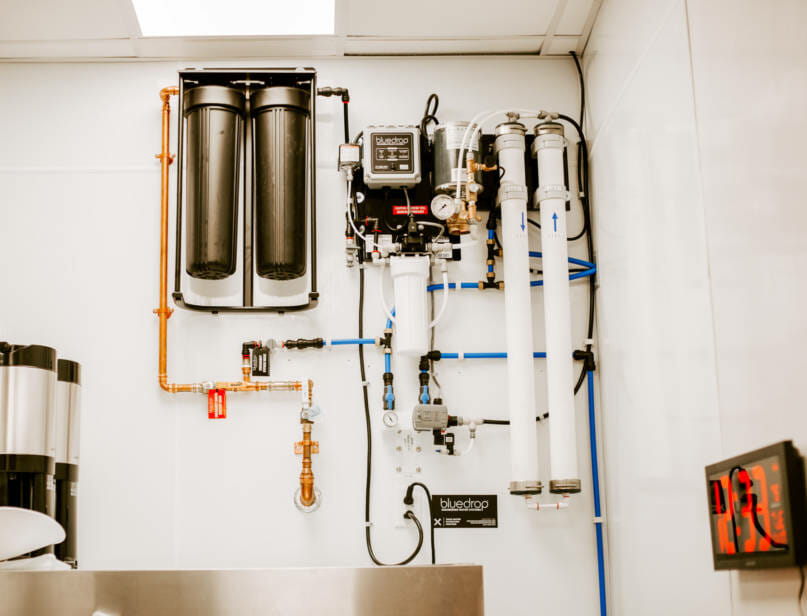 My business has been working with Bluedrop since we opened and it has been a wonderful experience... Installation was fast and they are always available for any maintenance needs. The water purification system is reliable, low maintenance, and has been a game-changer for our business. Both the product and the service here have been terrific. Would highly recommend.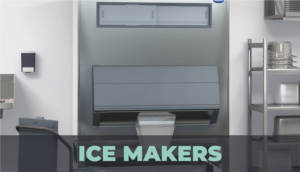 Ice Makers
Keep equipment clean & improve taste
Espresso Equipment
Ensure equipment protection and proper extraction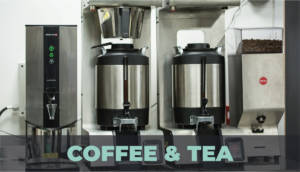 Coffee & Tea Brewers
Prevent off taste and equipment scaling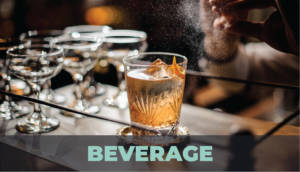 Fountain Beverage
Eliminate chlorine or metallic taste from fountain soda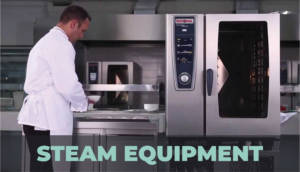 Steam Equipment
Avoid damage from corrosion & scaling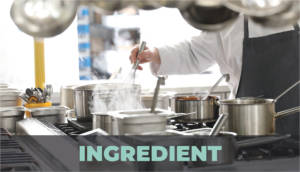 Ingredient Water
Improve taste of food, soups and sauces
Water Testing
It all starts with your water. Although we often have a strong understanding of your needs, there is no replacement for water testing and the import analytical data derived from a thorough source water test. All foodservice water testing is complimentary and will ultimately guide our filtration process and system design.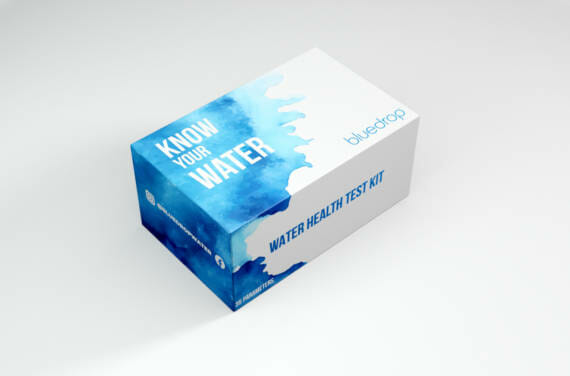 Filtration Program Design
It takes more than just an understanding of water quality to design application-specific treatment systems. Our primary focus is to understand the needs of your restaurant, water requirements, available space, anticipated usage and optimal service cycles. We scrutinize your foodservice equipment plans and equipment warranty requirements to engineer a system tailored to your operation.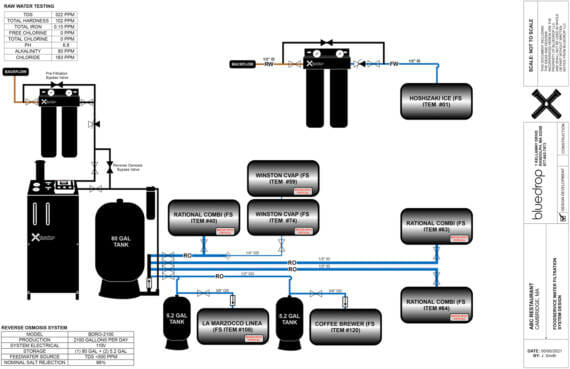 Installation & Ongoing Service
We excel where our competitors fail: in equipment installation and ongoing service. Bluedrop's tagline is "Your Water Filtration Partner™" for a reason, we truly become a partner to your business. We do not bill our clients until all equipment is installed and operating and we automatically schedule filter change and sanitization every 3-6 months. Should an emergency or filter clog occur, we will respond same day and you will not receive a bill for service.
Point-of-use (POU) systems are very common and involve localized filters being installed next to or ahead of individual pieces of foodservice equipment.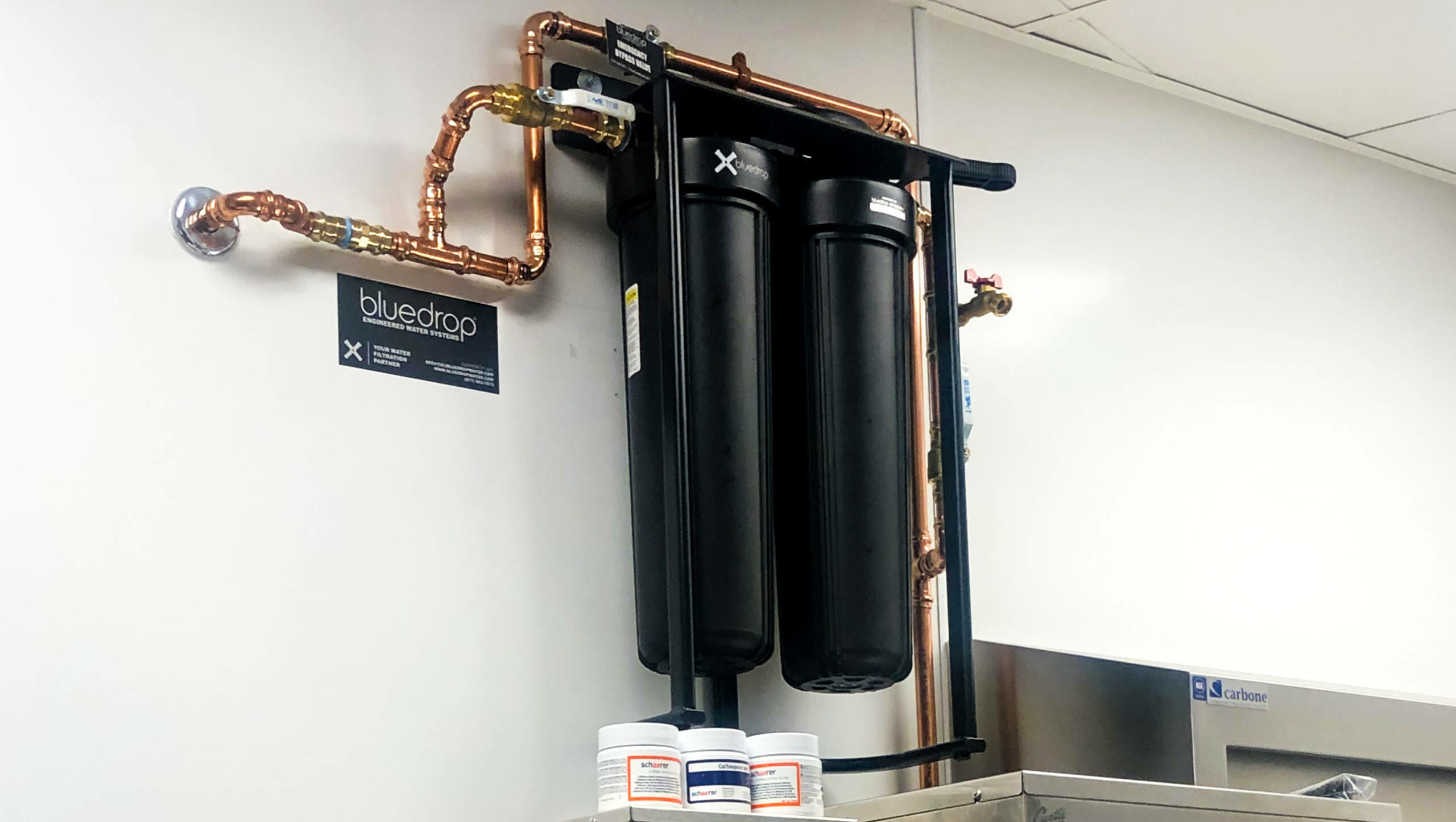 Centralized systems involve multiple pieces of foodservice equipment being supplied from a single filtration system. In new construction, Bluedrop works to remotely locate a filter bank or central filtration system to save restaurant space and help reduce program cost for our clients.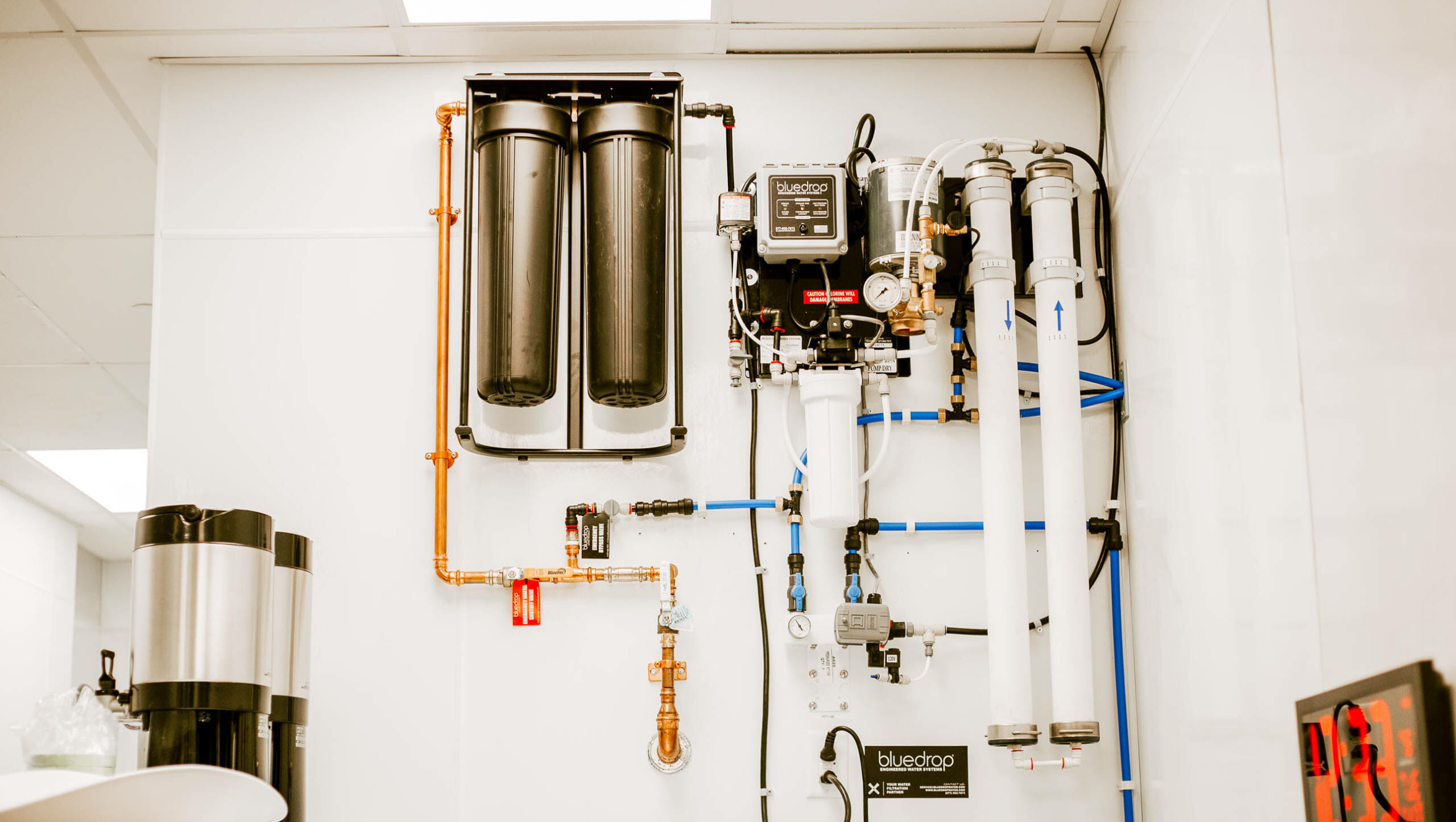 A Point-of-entry (POE) filtration system is located at the point which all water enters the building. The point-of-entry system would treat all water in the building including fixtures that do not require a specific type of filtration (E.g. a hand washing sink).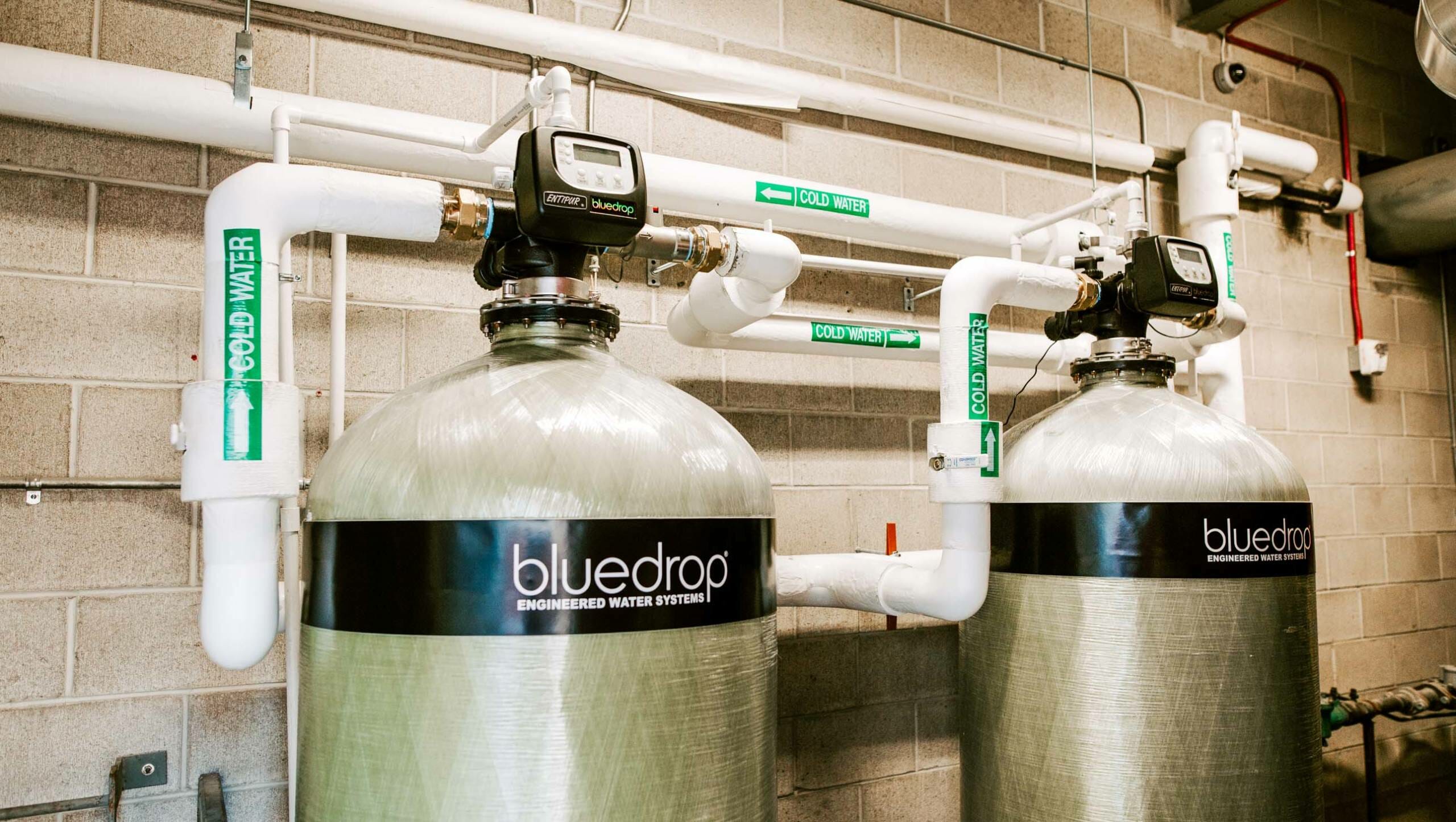 Let us help you find the right solution