Water Softeners
Eliminate water hardness and improve equipment efficiency with Bluedrop Commercial Water Softening.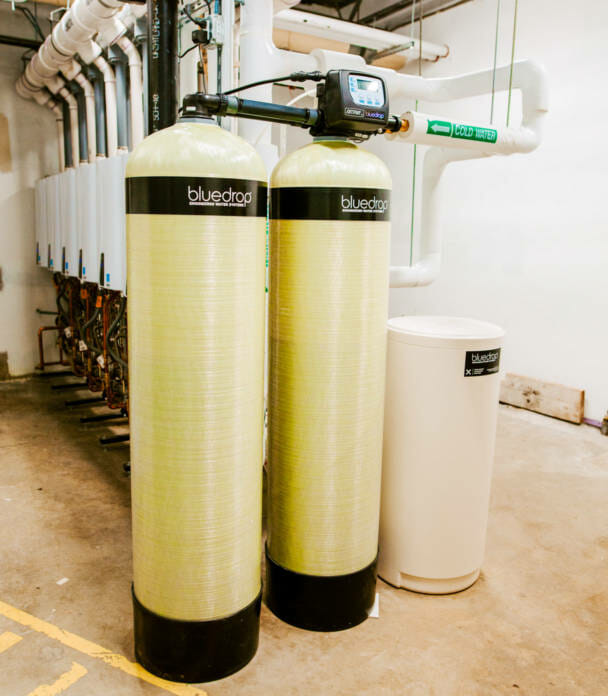 Commercial Water Softening Solutions
Water Softeners are designed to solve hard water issues and reduce minerals left behind by standard filtration. The reduction of scale-causing contaminants such as iron, calcium and magnesium will improve the efficiency of critical equipment and systems. Commonly used in apartment buildings, boiler water treatment, car washes, commercial buildings, hospitals, hotels, manufacturing, office buildings, restaurants and schools. Bluedrop's commercial water softening systems are engineered to meet the needs of your business application and range in service size from 15 – 300 Gallons per Minute. Water Softeners are also used as pre-treatment for other processes (such as Reverse Osmosis).
Benefits of Commercial Water Softening
Bluedrop's premium ion-exchange resin will help remove contaminants such as calcium, magnesium, iron, and manganese from your water supply.
Prevent disastrous and costly damage to piping, equipment and critical systems in your business by installing a water softening system. By removing hard water minerals as they enter your building, you can prevent long-term damage while extending the life of and efficiency of piping and equipment.
All commercial water softening programs are designed by our team to meet the requirements of your business in terms of space and service flow rate.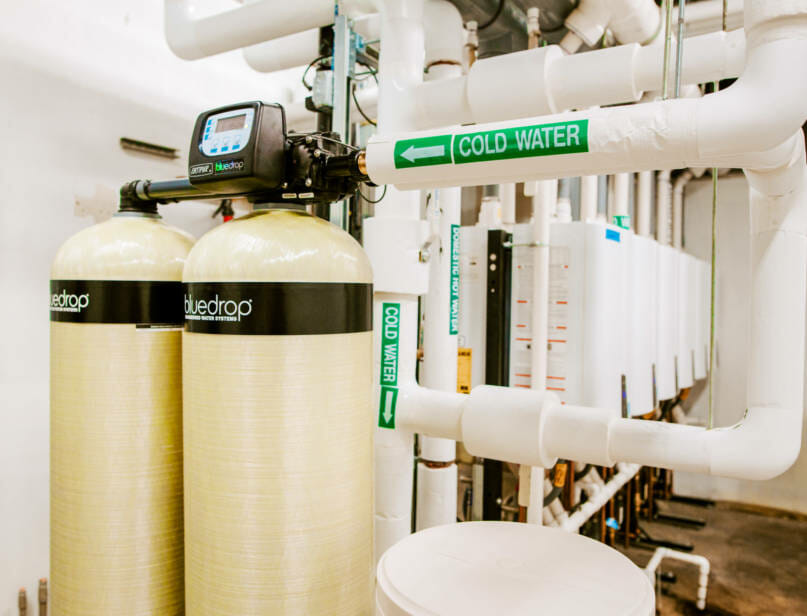 What We Bring to Your Business
Your Water Filtration Partner ™
We take our tagline seriously, and we aren't going anywhere. Our long-term vision is to help you craft the ideal commercial water softening approach and be your partner in equipment service, maintenance and ongoing water testing.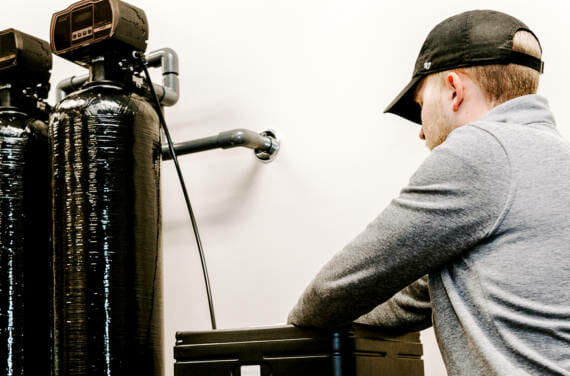 Multiple Configurations
With thousands of potential water softening solutions at our fingertips, let our expert team show you how we can increase efficiency, reduce downtime and save cost for your business.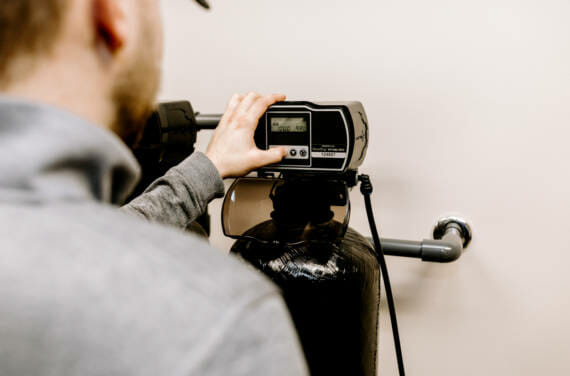 Let us help you find the right solution