Resources
How does Water Filtration Help my Restaurant?
At a Glance
Industry
Hospitality & Foodservice
Solutions
Still & Sparkling Water
Filtration for Foodservice Equipment
Products
Foodservice Filtration Systems
Still & Sparkling Water Systems
Filtered water is the most important ingredient missing from your kitchen! But how exactly can having safe, refreshing water help your restaurant?
Provide a Consistent Experience to Your Customers
From the drinking water on their table to the food you serve, your water can affect your customer's overall dining experience in a variety of ways. By filtering and treating your water properly, you are ensuring that your guests are receiving a meal to remember, just the way you intended.
Save Money
Problematic water does not just affect your customers, it can also hurt your bottom line. Having for example acidic water, high TDS levels, or hard water can all contribute to costly damage to your food service equipment.
Whether it be repairs or replacements, you will be out thousands of dollars and will incur countless headaches down the road. Some equipment manufacturers even go as far as issuing water quality guidelines for their warranties. Finding yourself outside of these guidelines exposes you to the full brunt of the repairs and replacements.
Filtered water can also save you money by replacing the need to buy bottled water, as you can now provide the same quality of water all in-house.
Increase Efficiency
Bluedrop will develop a tailored filtration strategy for all critical foodservice equipment on site including ice makers, steam equipment, coffee brewers, espresso, fountain soda and ingredient water. Your restaurant will benefit from automatic filter changes and preventative maintenance service to keep your restaurant running at all times.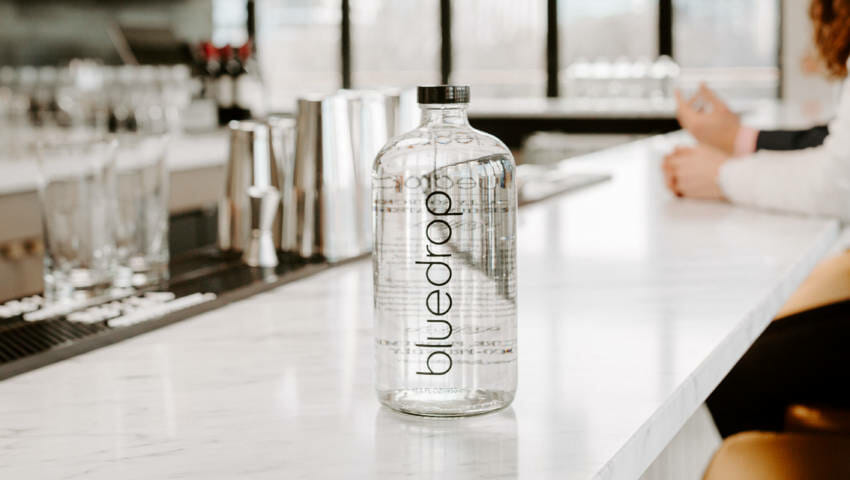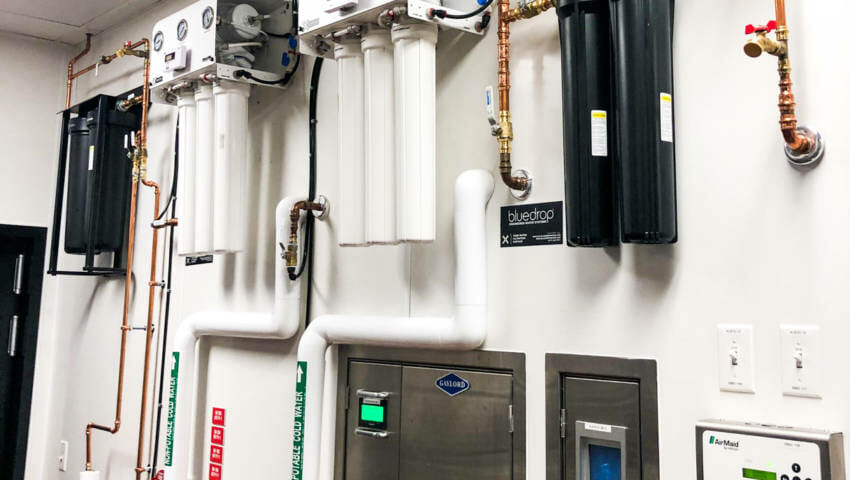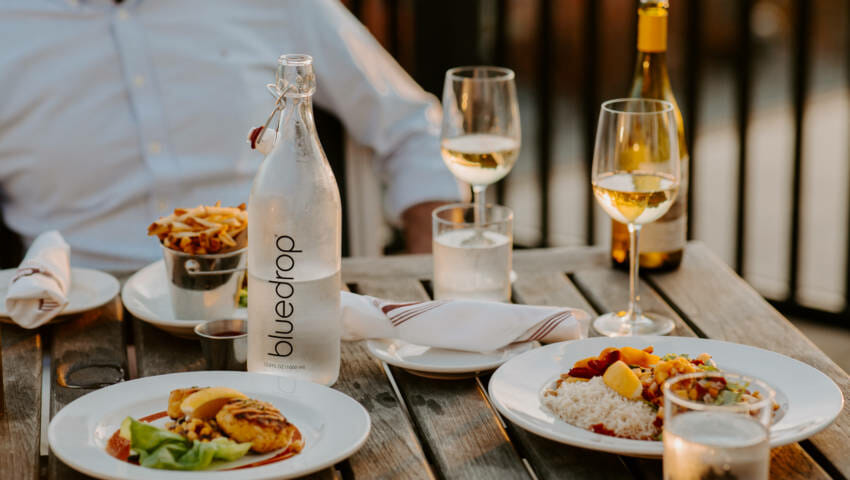 Need help developing a comprehensive water treatment plan for your restaurant?