Residential Reverse Osmosis
Having a residential reverse osmosis system is like having a mini water treatment plant under your kitchen sink.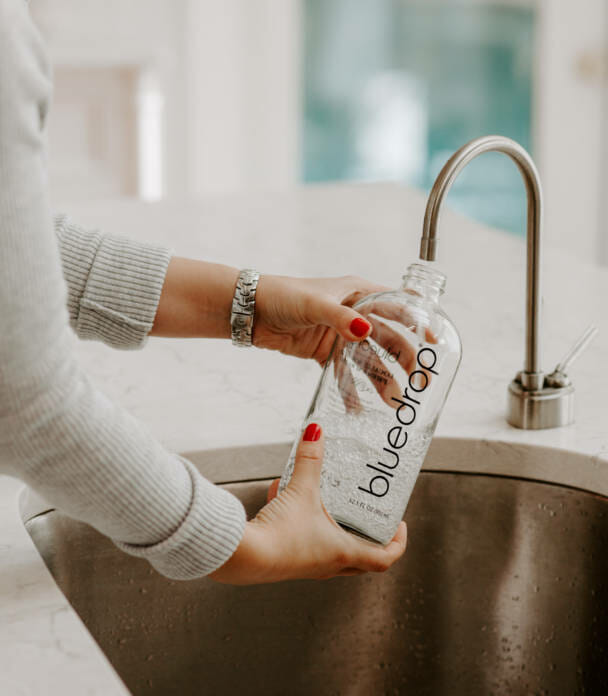 Purified Water on Demand
Reverse Osmosis (RO) was originally used by the U.S. Navy to purify seawater. For the last several decades, Reverse Osmosis has been trusted as the most effective way to remove unwanted contaminants and chemicals from drinking water at home. An RO system will provide a consistent supply of purified water to a dedicated faucet for drinking and cooking.
What We Bring to The Table
Our (5) stage Reverse Osmosis system is assembled with NSF components and produces high quality purified water around the clock.
Reverse Osmosis Systems will remove common chemical contaminants (metal ions, aqueous salts), including sodium, chloride, copper, chromium, and lead and will reduce arsenic, fluoride, radium, sulfate, calcium, magnesium, potassium, nitrate, and phosphorous.
As soon as water is dispensed, the reverse osmosis system begins to refill the onboard water storage tank. The simple design will ensure your home never runs out of great tasting water and that you will never need to carry bottled water home from the store again.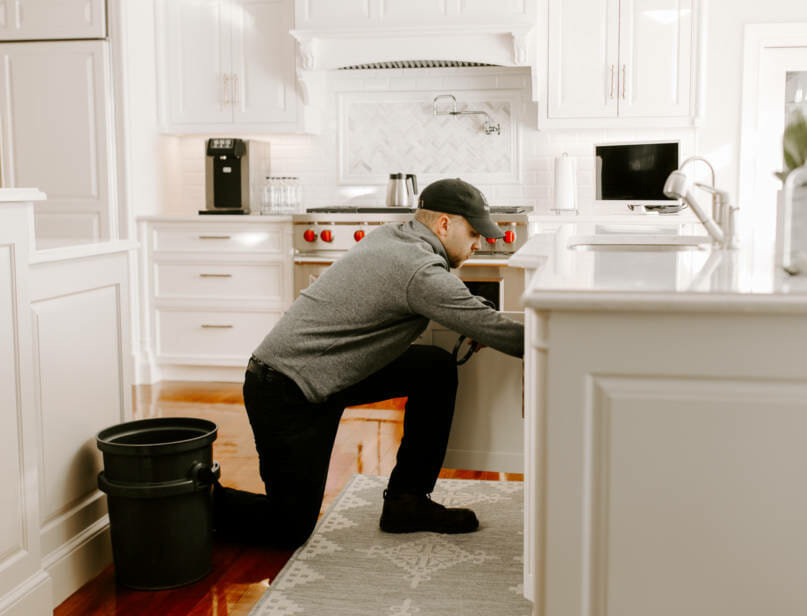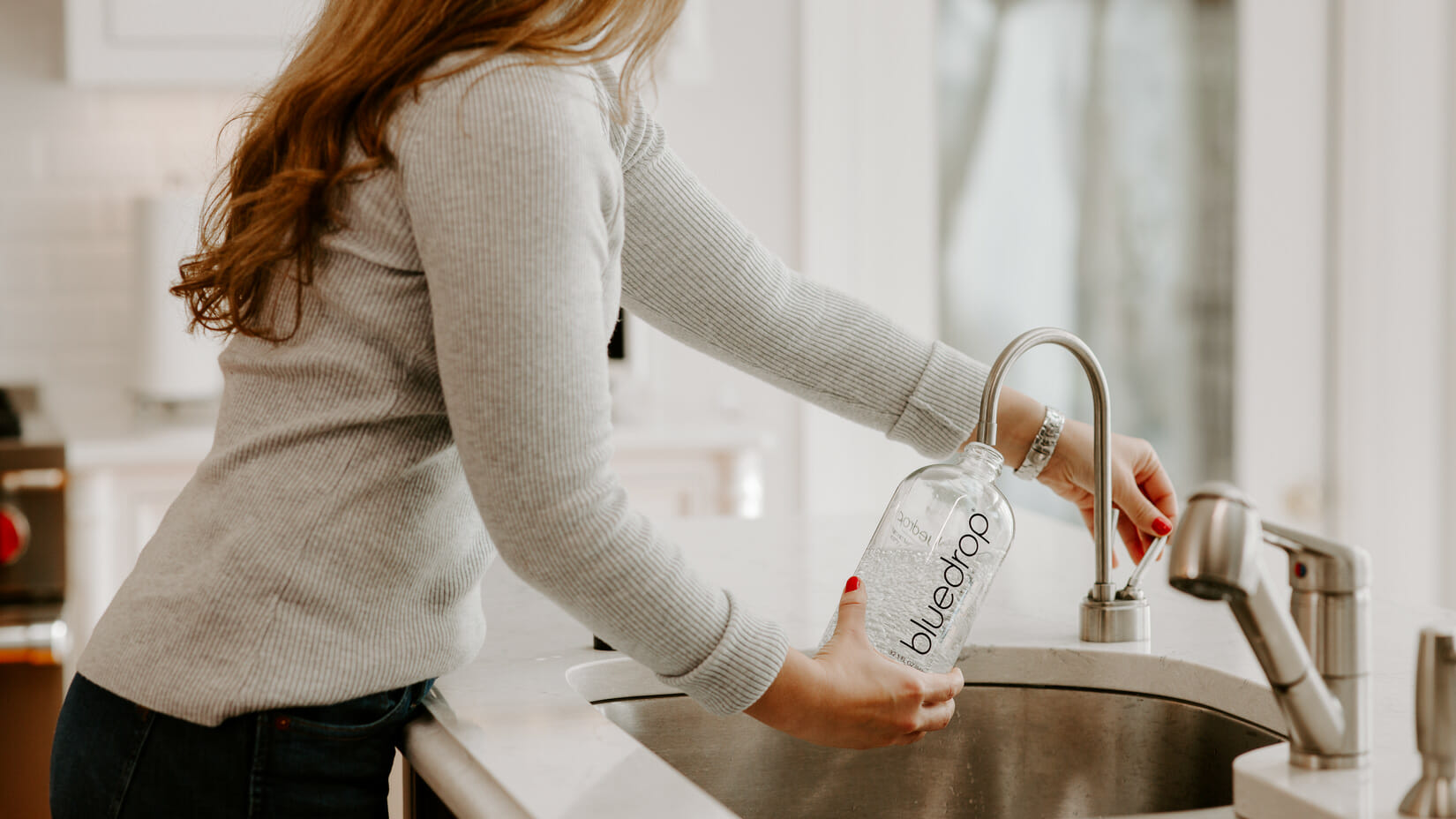 Compact Under-sink Design
Bluedrop's Reverse Osmosis system is designed to live under your kitchen sink, where you already have the required water connection and drain connection. Purified water is connected to a dedicated faucet for refilling Bluedrop reusable bottles or other glassware. Bluedrop water should be used for drinking, cooking or making a great cup of coffee or tea.
Multiple Faucet Options
Regardless of the finish of your kitchen fixtures, we have an NSF certified RO faucet to match. Our faucets are available in Chrome, Brushed Nickel, Oil Rubbed Bronze, Antique Brass, Antique Wine or Antique Bronze.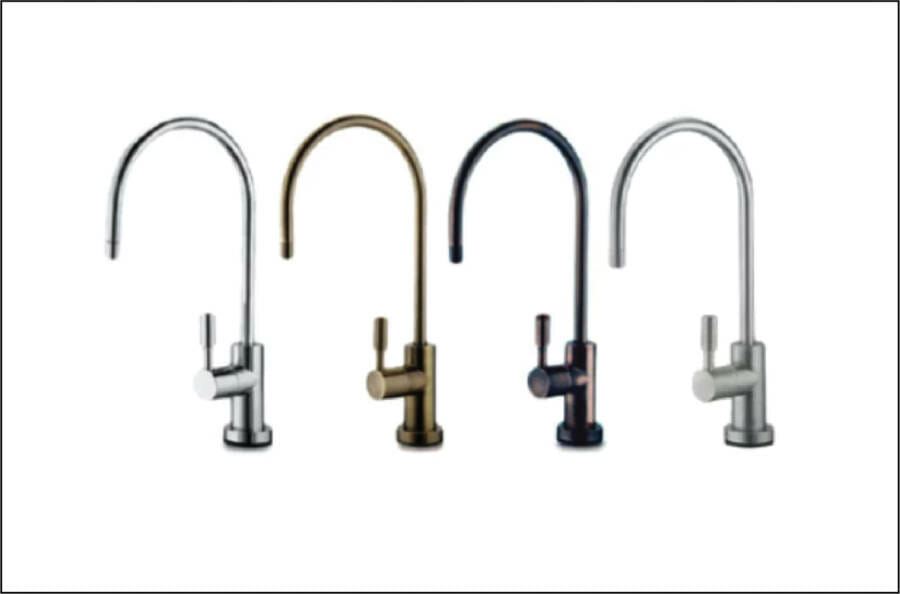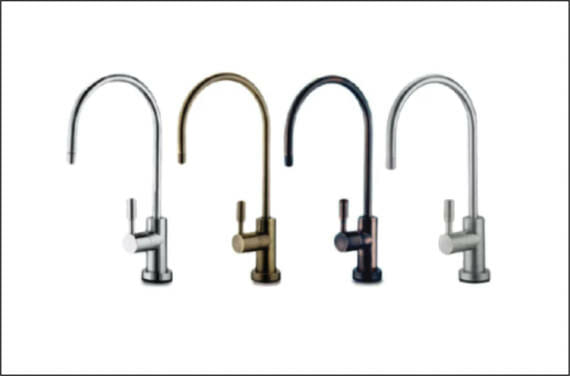 What is Reverse Osmosis?
Reverse Osmosis is the process by which water molecules are forced by water pressure through a semipermeable membrane causing impurities and other contaminants to be rinsed to drain while pure water is routed to a special holding tank. The Thin Film Composite (TFC) reverse osmosis membrane rejects impurities providing complete peace of mind.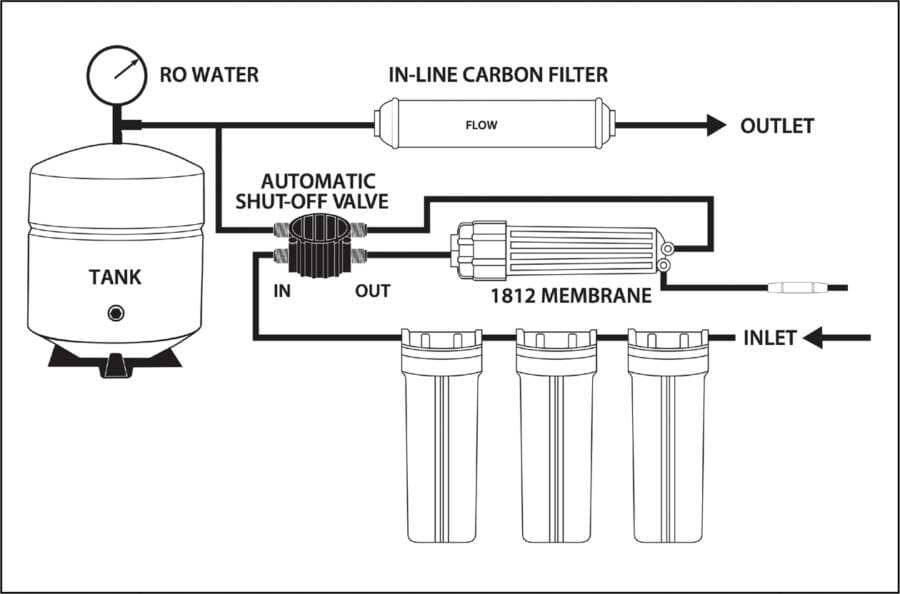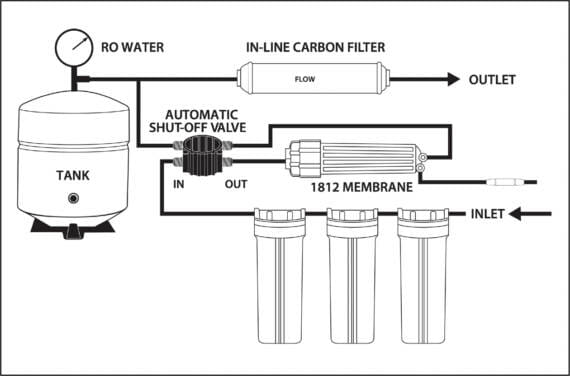 Let us help you find the right solution