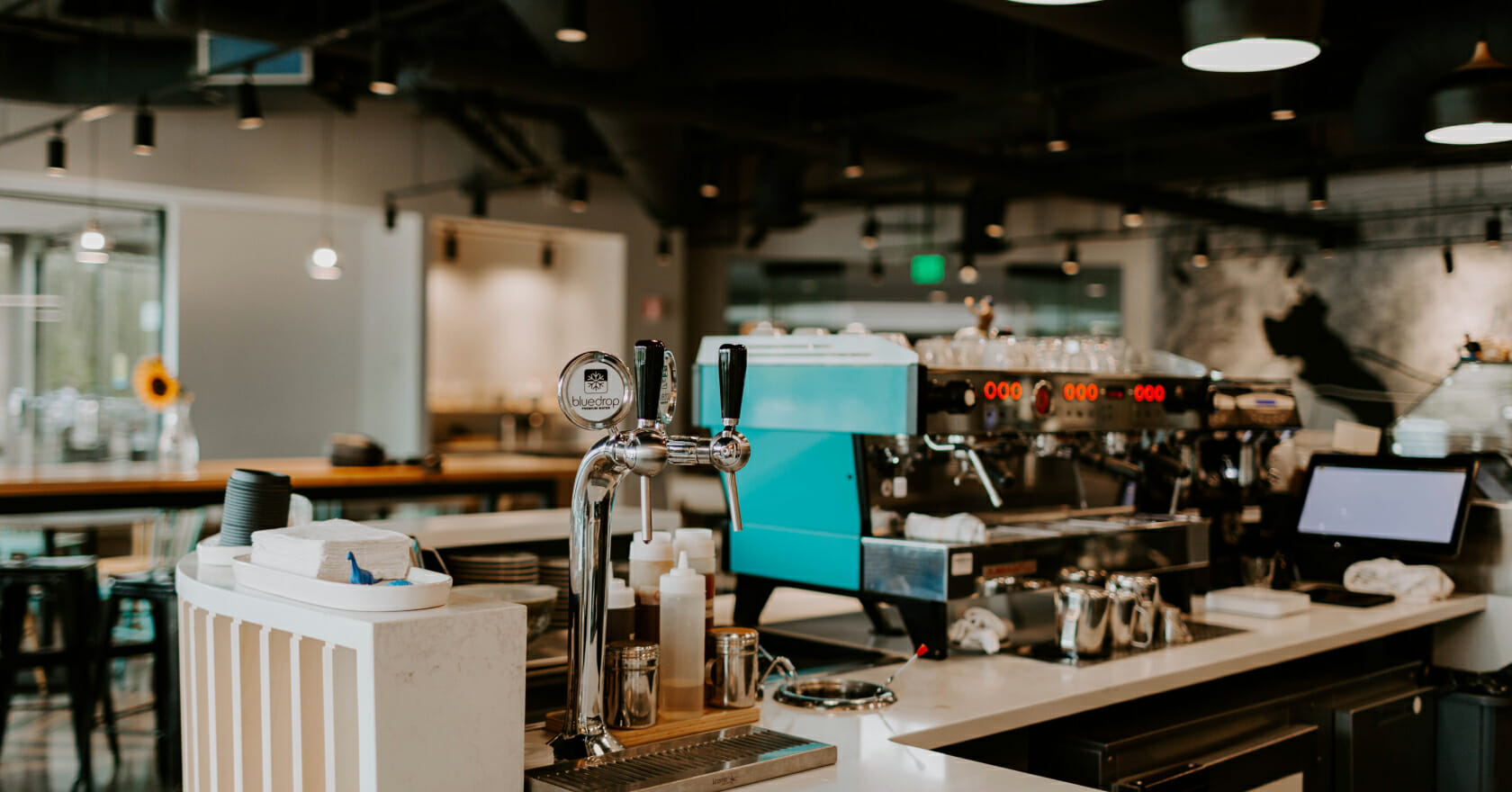 Brendan Dickinson
President & CEO
Brendan served on Bluedrop's Leadership Team for three years before acquiring the business in January 2014. He currently serves as Bluedrop's President and CEO and is responsible for the overall leadership, operation, growth and strategic direction of the company.
Brendan attended Rensselaer Polytechnic Institute's Lally School of Management where he played lacrosse and is an Alumni of Stonehill College in Easton, MA. Brendan serves as an advisor to several private companies and in his free time enjoys boating, fishing, skiing and target shooting. Brendan is a President's Circle member at South Shore Hospital and serves on several charitable golf committees. Professional affiliations include the Water Quality Association, National Restaurant Association, National Automatic Merchandising Association, Massachusetts Restaurant Association, Massachusetts Brewers Guild and the Greater Boston Chamber of Commerce.
David Kellaway
Chief Commercial Officer
As an original founding member of the business, David is currently serving as the companies Chief Commercial Officer (CCO). As CCO David oversees the overall commercial strategy and the development of the organization as well as day-to-day sales and marketing operations.
David attended Bridgewater State University's Ricciardi College of Business and received a Bachelor of Science in Business Management. Throughout university, David was an active member of Sigma Pi Fraternity International where he spearheaded many philanthropic initiatives. He also played semi-professional rugby for 3 Boston-based teams, the Boston 13's, Onieda FC, and Mystic River Rugby Club.
Following his academic career, David spent 5 years in the Real Estate sector with Winn Residential. David's tenure as Regional Marketing Manager encompassed a portfolio of 15,000+ residential apartment units across the Northeastern United States.
Mark C. Dickinson
Chairman
Mark currently serves as Chairman of the Board at bluedrop, recently acquiring the business with Brendan Dickinson in January 2014. He is the President and Founder of Dickinson Development Corporation, a commercial real estate development and property management firm that has, since 1980, successfully developed over three-million square feet of commercial property including office parks, shopping centers, hotels, and industrial buildings throughout New England and Florida. Prior to starting Dickinson Development Corp., Mr. Dickinson served as Director of Leasing and Director of Development for Grossman Industrial Properties, Inc. of Braintree, Massachusetts.
Mr. Dickinson is a 1969 graduate of Amherst College (B.A. American Studies) where he played football and served as the president of the rugby club. He also attended Boston College's graduate business school in the early 1970's. His professional affiliations have included the International Council of Shopping Centers, the National Association of Industrial and Office Parks, the South Shore Chamber of Commerce, and the Quincy Chamber of Commerce. He is former Chairman of the Board of Directors of the South Shore YMCA which recently opened in 2014. He is also former Chairman of the Board of Trustees of Inly School in Scituate, MA and is currently President of the Board of Bay State Community Services in Quincy, MA, a large social services agency. Finally, Mr. Dickinson is a member of the President's Circle of the South Shore Hospital in Weymouth, MA.
Ken Kellaway, Jr.
Vice-Chairman, Founder
Ken currently serves as bluedrop's Vice-Chairman and plays a large role in the strategic positioning and direction of the company. Ken is currently the Co-Founder, President and CEO of RoadOne Intermodal Logistics, North America's largest intermodal transportation company and warehouse workforce solutions provider, with over 5,000 associates and drivers and 120 locations nationwide. In his current capacity at RoadOne, Ken is responsible for the overall leadership, vision, strategy, growth and development of the company.
Ken was also one of the founders of RoadLink, the largest provider of intermodal trucking and workforce solutions in the US from 2000 – 2012. Ken served in multiple roles from Chief Commercial Officer to President during his tenure there and helped to develop and implement the strategic vision of RoadLink.
Ken founded Kellaway Intermodal & Distribution Systems, Inc. in 1988, growing the business from a standalone warehousing company to New England's premier intermodal transportation and terminal services operation. Over a 10-year period, Kellaway became New England's largest, full-service logistics company offering "Single Source Logistics Solutions" to both international shipping companies and importer/exporters alike. Kellaway was selected as an INC. 500 company two years in a row.
Ken also founded E*Fill America in 2002 which is now one of North America's largest capacity providers of warehouse/distribution space with over 50 Million square feet and over 100 locations nationwide. He received his undergraduate degree from Providence College in 1985 and his MBA from Babson Business School in 1987. He lives in Norwell, MA with his wife and 3 children.
Joseph Parece
Controller
Joe is an experienced finance executive with 30 years of experience. He is a results-oriented controller with outstanding managerial and analytical skills. Most recently, Joe was the Controller for Subsalve USA Corporation, an innovator in the design and manufacturing of engineered inflatables since 1977. Previously, he spent 10 years as Controller for Roadlink, USA New England, LLC., a $40M transportation business where he oversaw all aspects of accounting operations including cash management, payroll, accounts payables/receivables, and financial reporting. Prior to Roadlink, Joe was the Controller for Kellaway Intermodal Distribution Systems and was instrumental in facilitating the growth of the company from $0 – $100M in revenues. Earlier in his career he was General Ledger Accountant for Calore Freight System, Inc. Joe is a resident of Pawtucket, RI.
Let us help you find the right solution